Data & Analytics
The world of data gets bigger with every click, swipe, tap and touch. This data is invaluable. Not just for us, but also for our customers. At KPN, we also attract the best data professionals from around the world. To translate complex data into relevant business insights and better products and services for our clients.
Working for KPN means working for one of the largest companies in the Netherlands in a very challenging innovation market. KPN has large variety of data from diverse fields, both internally and externally. We have the clear task of turning this new gold into added value for our customers and KPN, and of not drowning in the 'data lake'.
Data & Analytics is a key asset within KPN. All our data professionals are organized in a single department, which is controlled centrally and reports directly to the Executive Board. The Data & Analytics ambition is great and therefore a fantastic team is a precondition. This means cooperation and teamwork across the full KPN spectrum. But also 100% attention for your development as a data professional (such as Data Scientist, Data Engineer, (Online) Data Analist, System Architect, BI Modeler or Database Marketer) by means of our own D&A Learning Lab. The Learning Lab provides not only the latest subject-specific online and offline training, it also facilitates your way of learning. Think of learning on the job, an inspirational working environment, 'digitalks' by external speakers and Kaggle competitions.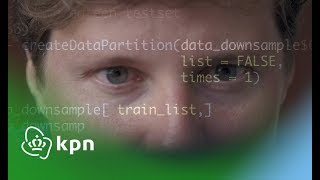 At KPN, we do everything we can to make the lives of customers more free, easy and fun. You will have the scope to contribute to how data can best be used to improve our customers' experience; you're at the helm! You will be involved in analyzing customer data, building models and interpreting analysis results. On the basis of these sharp analyses, you will provide fact-based advice to the diverse departments within KPN that you work with. Or you'll be building a data product, which will help your colleagues provide even better service to the customer.
We challenge you to experiment and your model or solution could be put directly into practice. Think of a model (based on SQL and R or Python) that unearths customers who are dissatisfied, but who don't complain. Or the use of Optical Character Recognition that makes contracts quicker to find for our sales managers. Or contributing to the construction of a model factory where analysts can develop, produce and further optimize a model in a day (for example, a churn prediction model). All these ideas come from your colleagues in D&A. With the newest Data Science techniques, infrastructure and (open source) tooling, we are transforming KPN into the best data-driven service provider. Do you join us to strengthen our team and contribute to realize your and our ambitions? We would like to hear from you.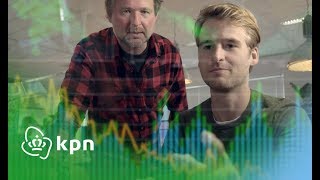 De laatste tweets over de mooiste KPN projecten.
Zit je in de laatste fase van je wo- of hbo studie? Ontdek hoeveel impact jij kunt hebben als Young Talent bij
#KPN
…
https://t.co/yWzGWlpFKV